DO ANY OF THESE SOUND FAMILIAR?
☑ You keep trying to transition to a plant based lifestyle, but end up constantly going back to meat & dairy
☑ The kitchen makes you nervous, or you feel completely lost when you enter: where to start?!?! And what do I eat to get all my nutrients?
☑ The grocery store is a never ending maze: what is plant based and what's not? You're confused!
☑ When you cook a plant based meal, it doesn't turn out like what you expected when you saw the recipe
☑ Cooking plant based feels overwhelming and way too time consuming for you
☑ You really REALLY want to eat plant based, but have so many cravings!
☑ You feel very alone as a plant based eater: no one in your family is on board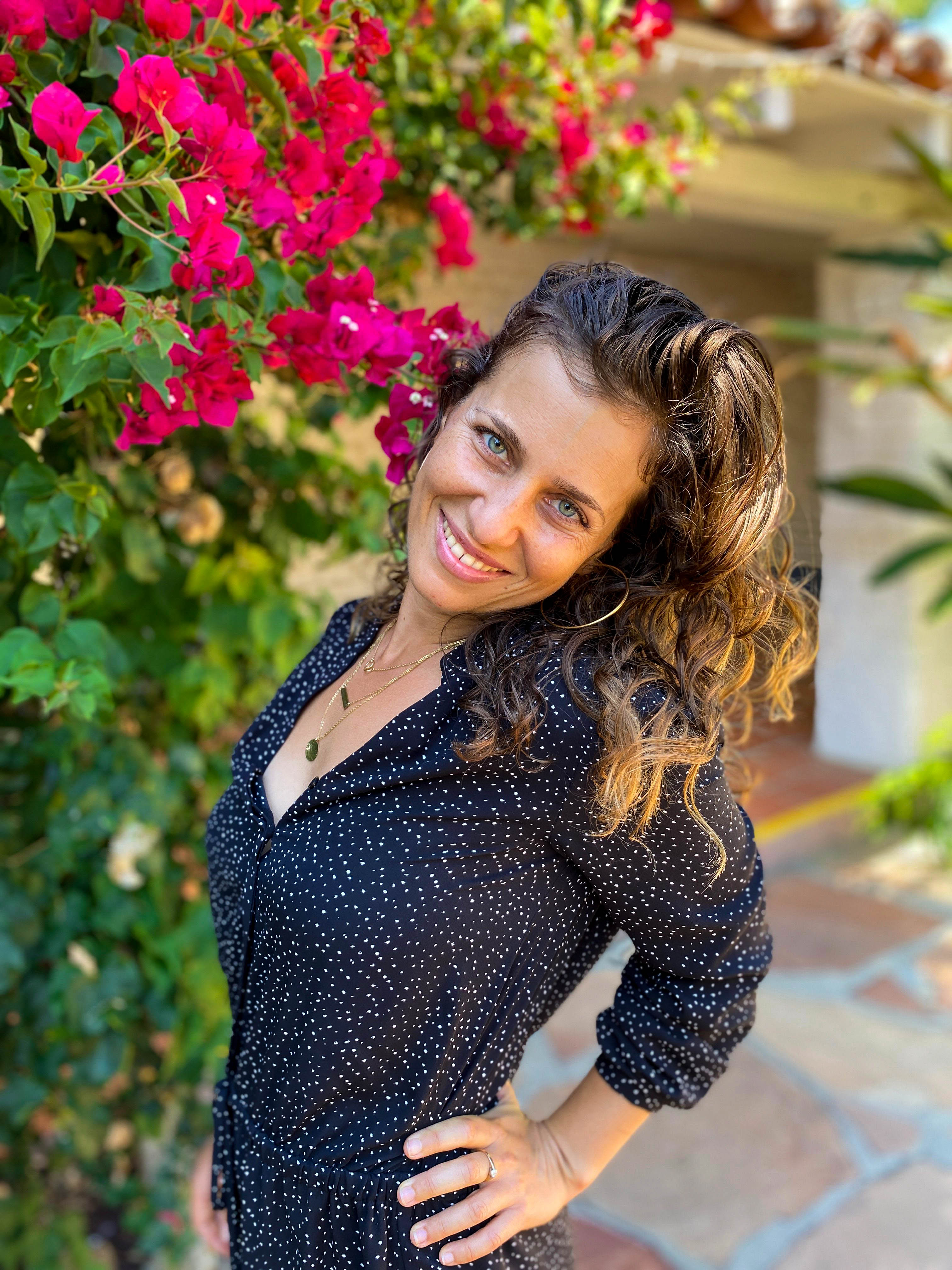 DID ANY OF THESE RESONATE WITH YOU?
Then you are in the right place!
9 years ago when I started with the plant based lifestyle, I was exactly where you are! I really disliked cooking, felt lost in the kitchen, and the meals I made tasted and looked like mud. Cheese (and anything salty and crunchy) was my favorite food, and my version of a meal was heating up my grandma's food in the microwave.
But then, I did HOURS of cooking, nutrition research, recipe testing, and meal prep. I learned everything I could about plant based eating because I saw the healing miracles it can do, and changed my entire lifestyle.
I have now been eating this way for over 9 years, and I absolutely love it. It was truly the best decision I have ever made. I have zero cravings, I always enjoy my meals, and I always have something delicious waiting for me in the fridge that takes just minutes to put together into a meal!
If I can do it, so can you!!!
What if your diet + lifestyle looked like this:
✔ You crave delicious plant based foods and enjoy them abundantly, without any restrictions
✔ You feel amazing: full of energy, have clear skin, clarity of mind, and your ideal weight
✔ It takes you minutes to confidently put together meals for yourself and your family that are filling, satisfying and delicious
✔ You grocery shop with ease, and know exactly how to pick out the right foods that will fulfill your and your family's nutrient requirements
✔ You are part of a community of plant based eaters, and always know that you can ask questions and get support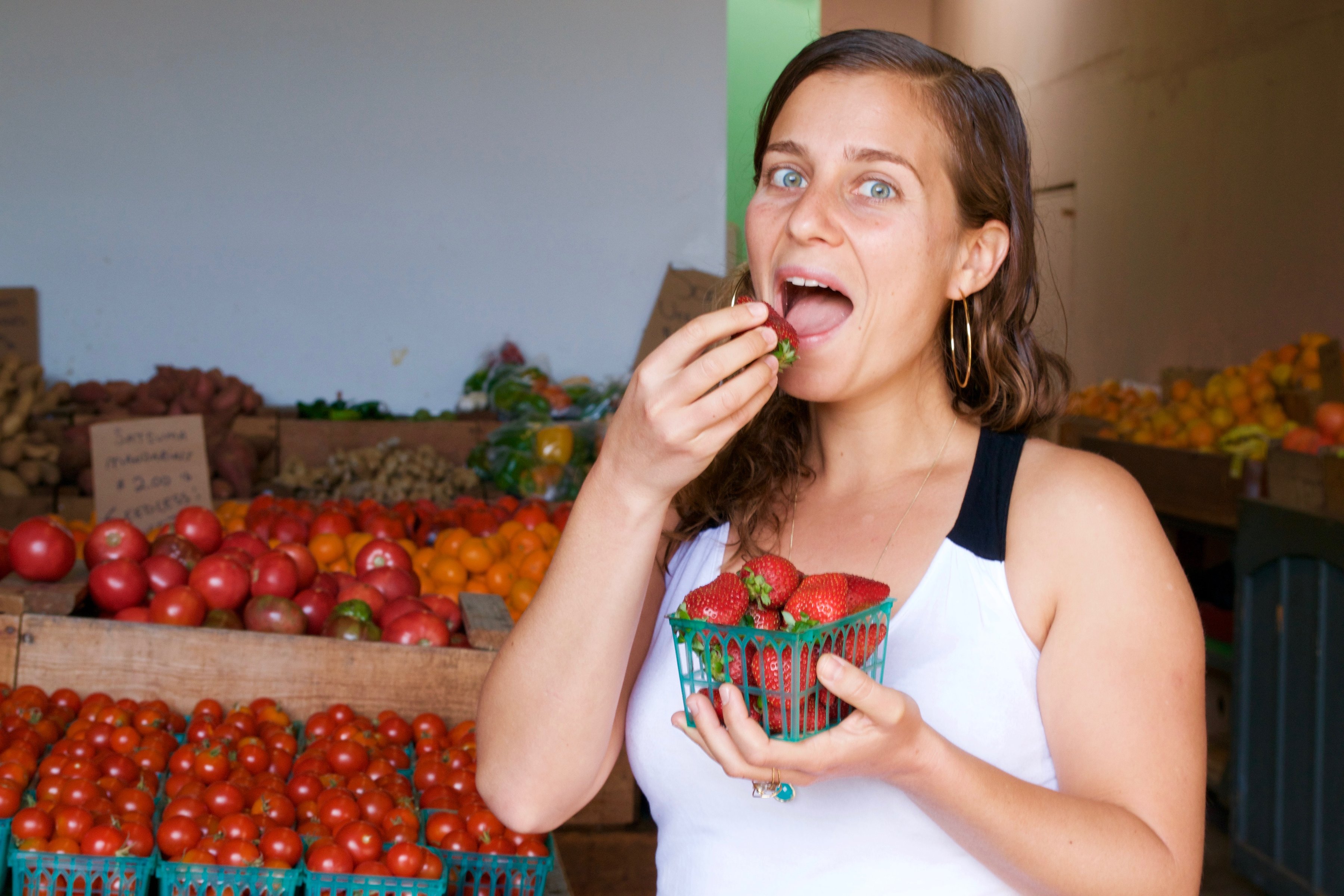 If that sounds like your ideal situation, then listen up 📣
It is 100% possible for you, and I am here to help you make it a reality!
Hi, I'm Marina!
Just 9 years ago, most of my dinners consisted of a bag of chips.
I had very painful PMS cramps, was constantly exhausted, and ate a ton of processed foods.
I was not paying attention to what entered my mouth: as long as it was yummy, I was excited.
Then, my mom and best friend became gravely ill with Interstitial Cystitis, a terrible bladder disease. She never left the house, and literally slept on the toilet.
When I lost my mom (she was still alive, but wasn't living), I realized the importance of health.
My mom used a plant based lifestyle to cure herself (after 8 years of battling this terrible disease), and I was so inspired to try it, too!
My partner and I began to eat a raw vegan diet, and we were the only vegans we knew!
After 4 years of eating that way, I realized it actually wasn't working.
I was still constantly craving cooked foods and dairy, and my PMS was worse than ever before!
That's when I found nutritionfacts.org and Dr. Greger's evidence-based approach to food.
I started to eat whole food, plant based, and felt amazing!
My PMS was completely gone, my energy sky-rocketed, and I was so excited!
And that's when I decided to make it my mission to teach this lifestyle to others!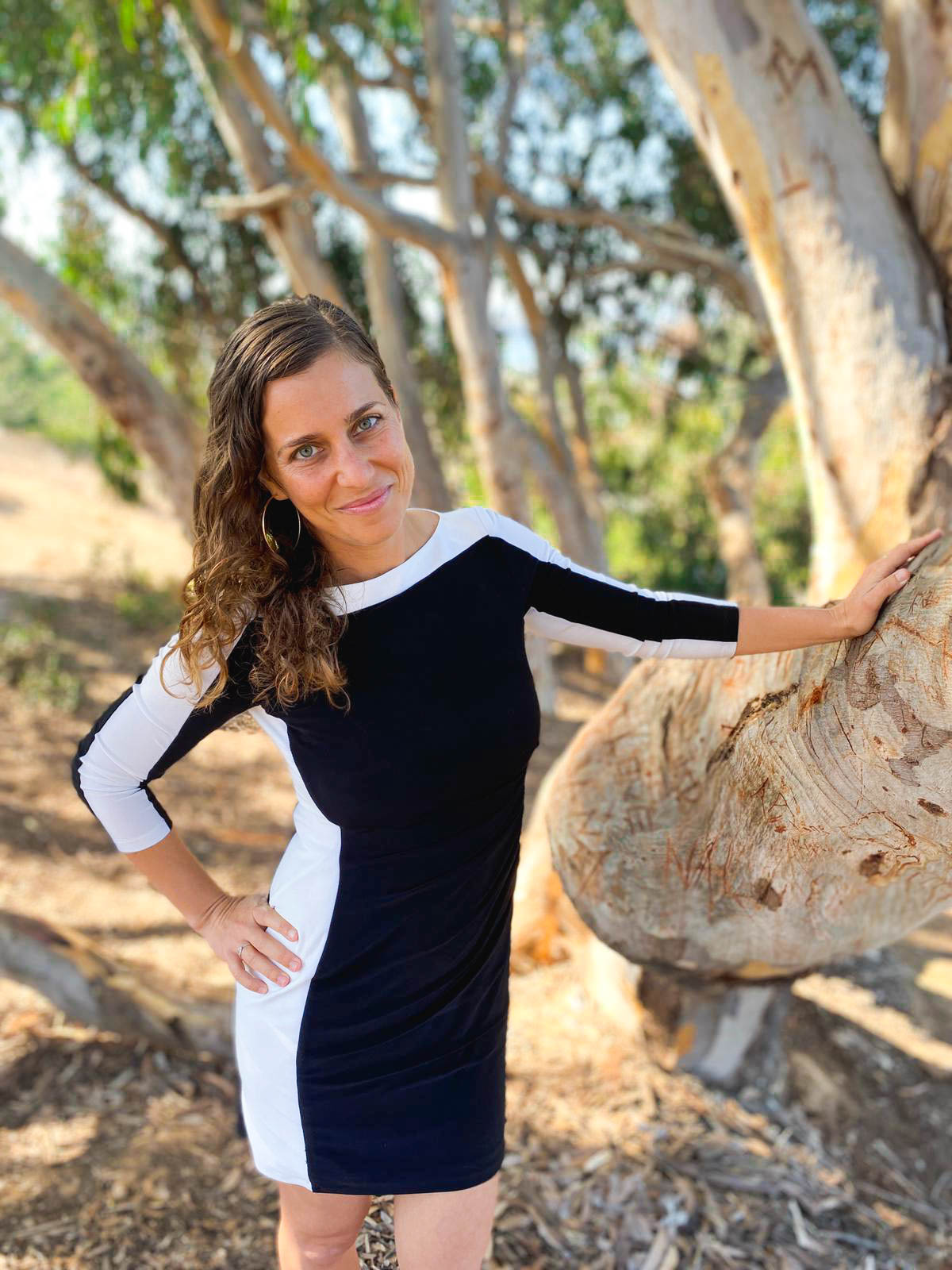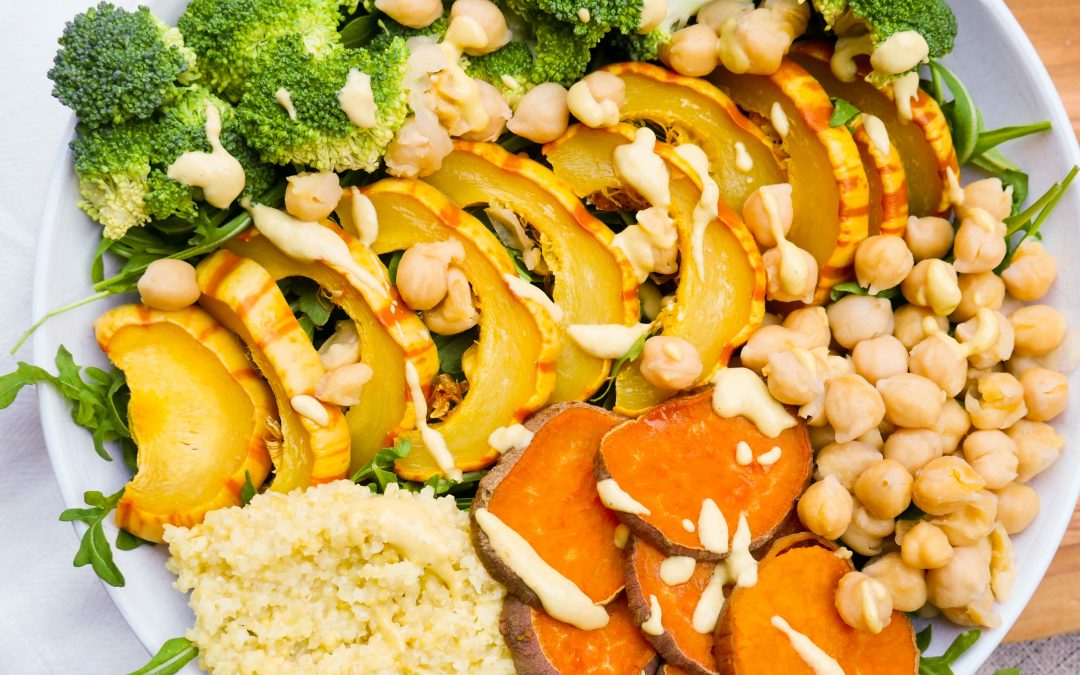 Even though our meals looked and tasted like dirt at the beginning of this journey, 9 years later and counting they look like this! And we absolutely adore every bite we eat! No cravings, no missing out - just pure joy and satisfaction!
If you're ready to feel and look amazing, enjoy satisfying plant based meals that are evidence based and nutritionally balanced, and spend very little time in the kitchen...
then Vibrantly Plant Powered is the Online Academy for you!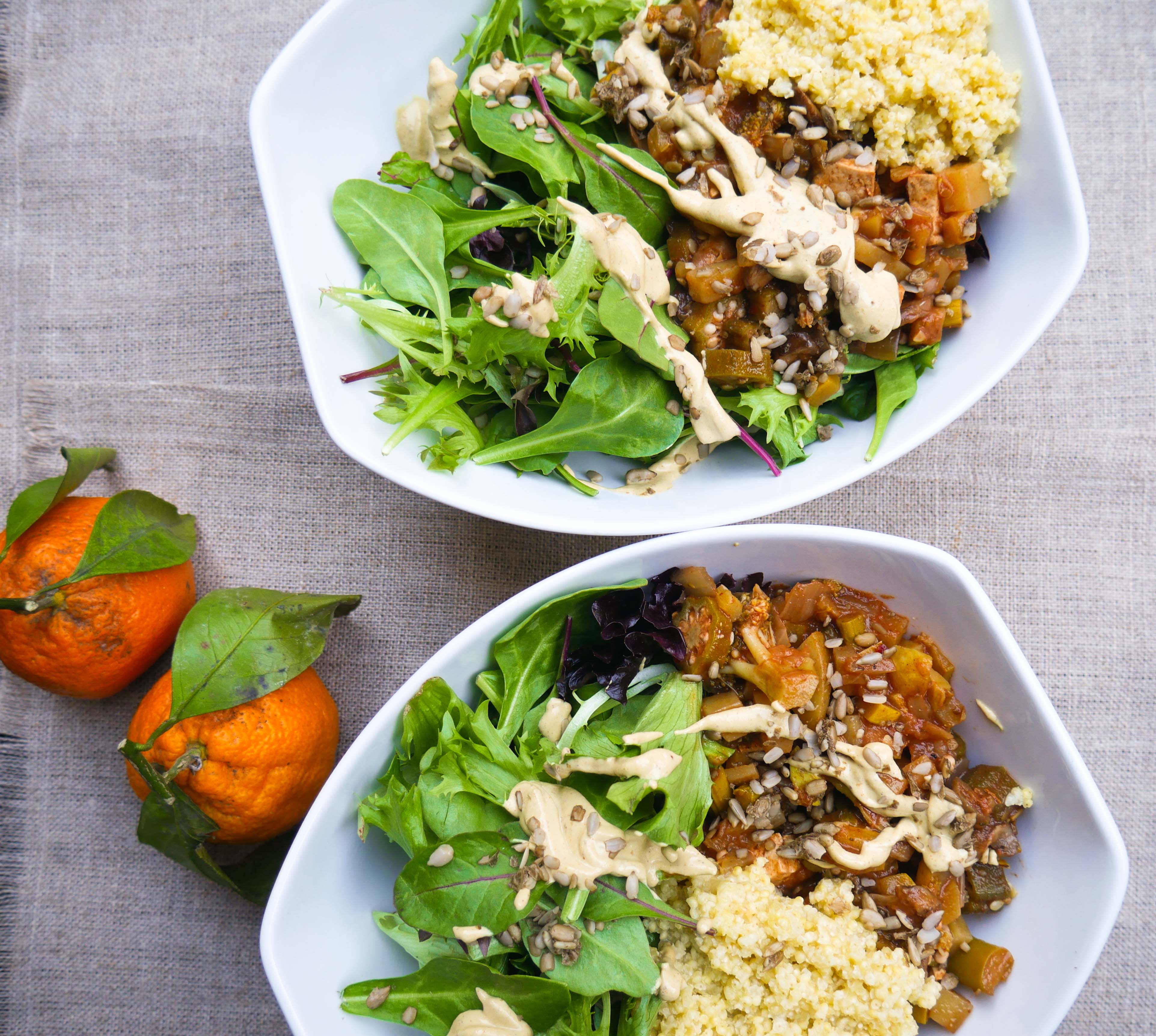 Vibrantly Plant Powered is my signature, 4-week Online Academy that will teach you how to eat whole food, plant based step by step, so that you can enjoy the health and kitchen confidence you've always dreamed of!
By the end of this Online Academy, you will:


✔ Be inspired and have all the tools you need to fully implement a plant-based lifestyle
✔ Feel confident in the kitchen and excited about nourishing yourself
✔ Grocery shop with ease, and choose foods that contribute to your and your family's overall wellness
✔ Create extremely delicious and nutritious weekly meals
✔ Meal prep to perfection, so that putting your healthy meals together during the week will take minutes
✔ Bust your food cravings by always having healthy food options on hand
✔ Establish mindset habits that will support you fully in maintaining a lifelong habit of healthy eating
✔ Enjoy community support and motivation to eat plant-based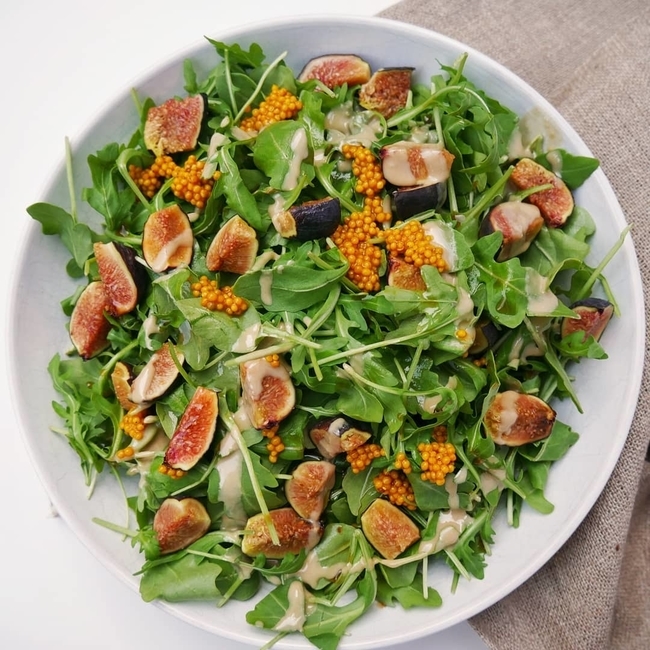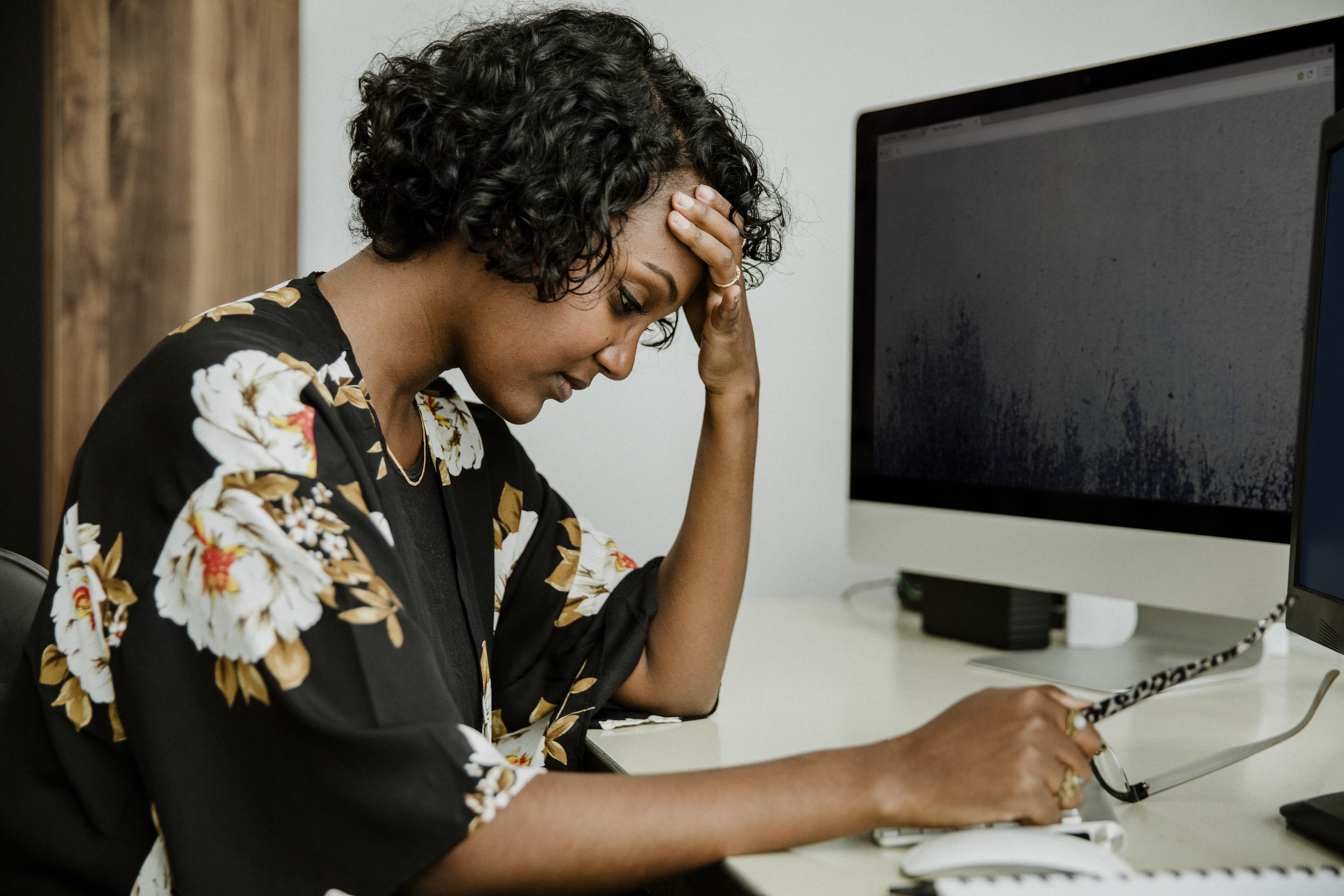 ❌ And you will stop:
❌ Doing hours of research to figure out what foods are actually healthy and how to go plant based (grocery shopping, meal prep, meal planning, setting up your kitchen...)
❌ Sorting through loads of conflicting nutrition information
❌ Wasting your $$$ on products, foods and courses that will not actually get you healthy
❌ Winging it on your health
❌ Wasting your time on trial and error until you find the right way to finally feel amazing!
Get lifetime access to Vibrantly Plant Powered Online Academy:


✓ evidence-based nutrition (I've done all the HOURS of research for you)
✓the most reliable cooking, grocery shopping, meal planning, meal prep and nutrition info
✓ extremely convenient: all the info you need is in one place!
✓ easy, step by step instructions for going and sticking to plant based eating!
✓ Get healthy NOW!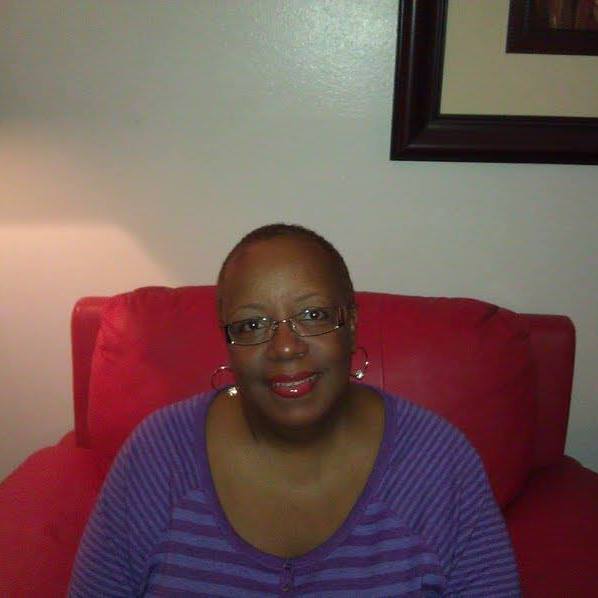 "Happy Thanksgiving! Never in a hundred years did I ever think I would have a vegan Thanksgiving. It was always a dream. Thank you, you have forever changed my life. (No processed food, I've been taught by the best). Collard greens, mushroom eggplant bake, mac and cashew cheese, date coconut sweet potato pudding."
- Debra B.
In the Academy, you have access to everything you need
in order to go and stick to a whole food, plant based lifestyle: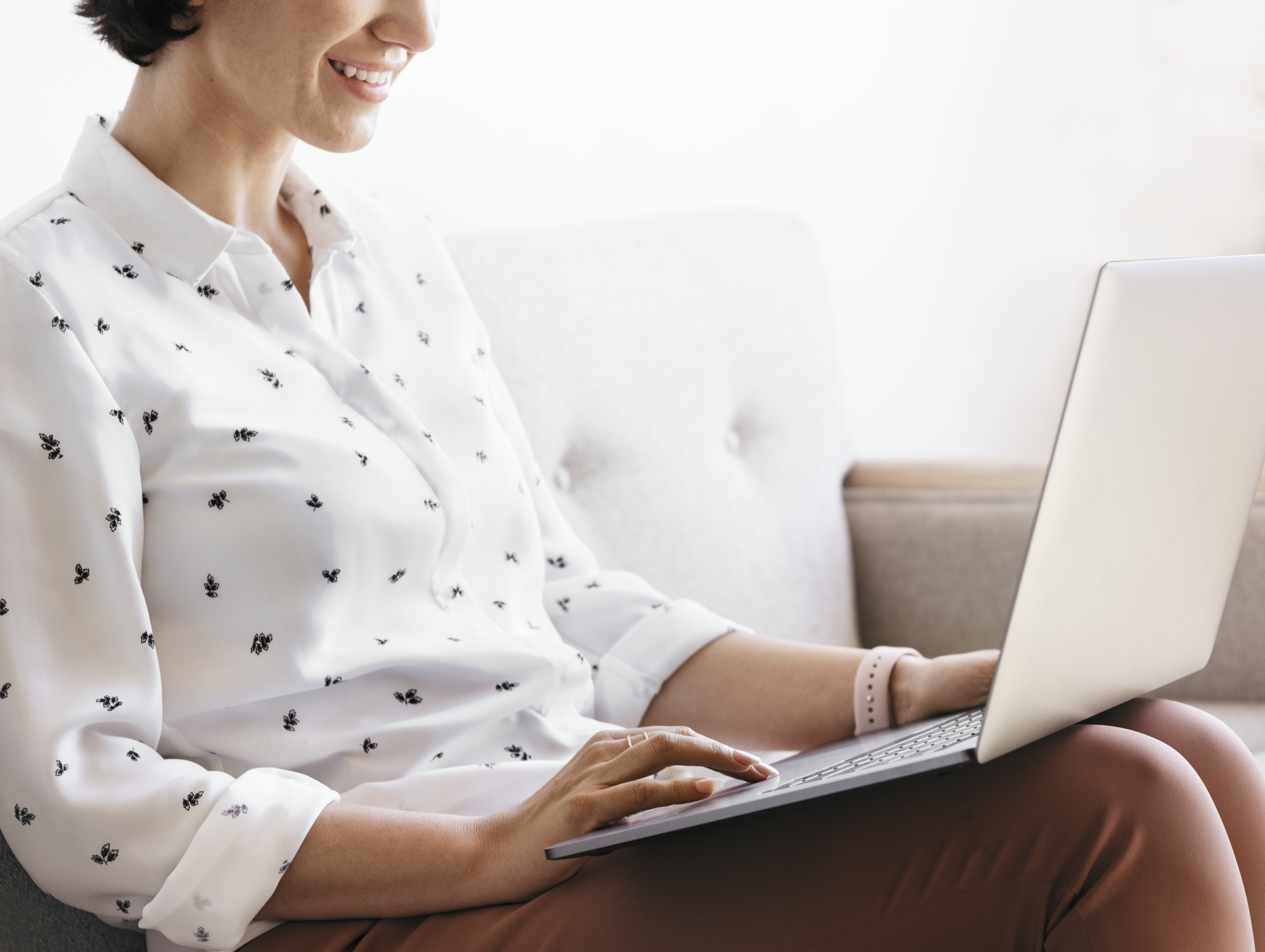 Printable PDF Worksheets and Guides
From bonus lists to worksheets and notes, these powerful PDF guides will help you keep track of what you learn and you can print them out for easy reference!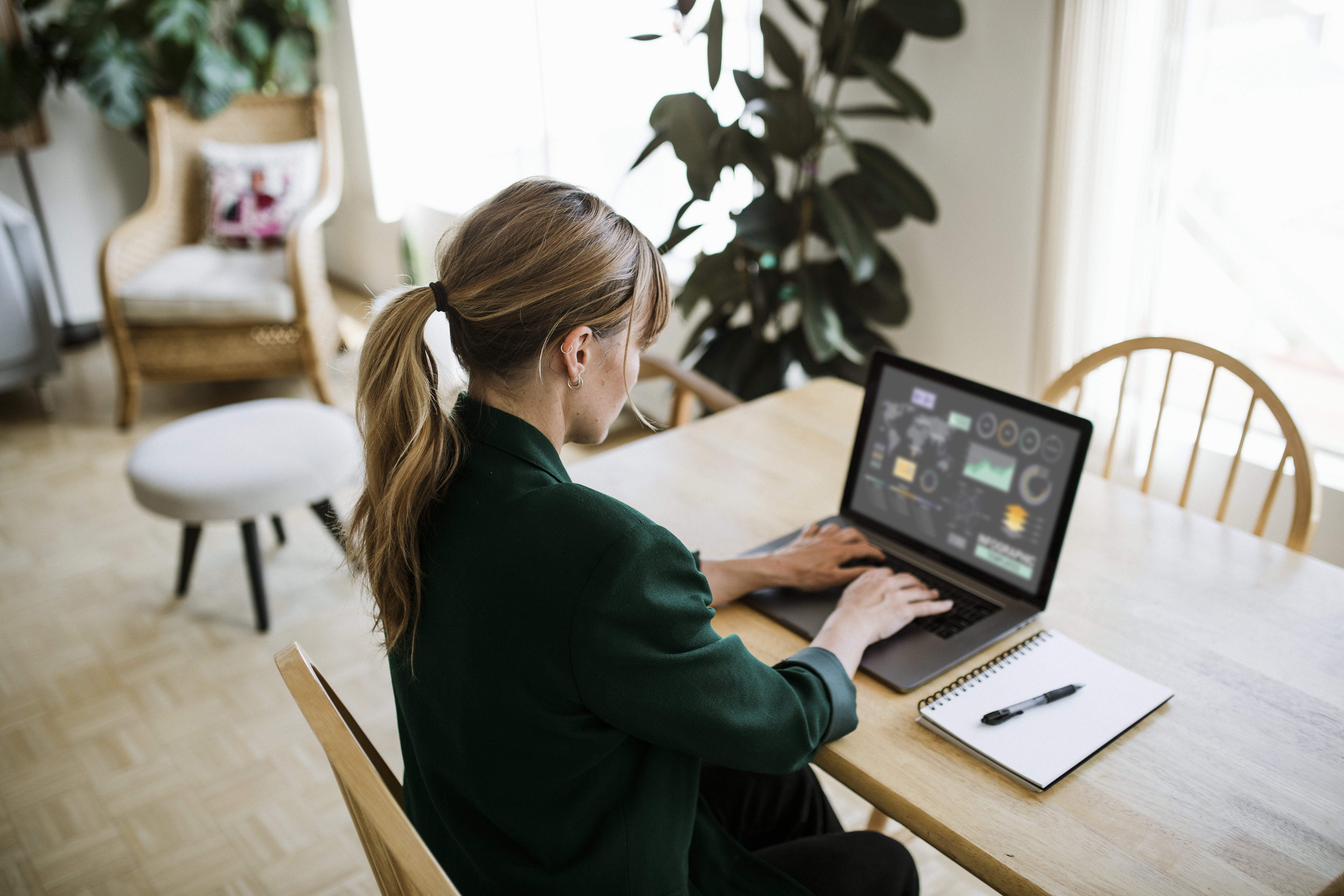 Videos & Tutorials
Through my videos, you'll discover everything you need to go and stay plant based like meal planning, meal prepping, organizing your kitchen and pantry, and so much more!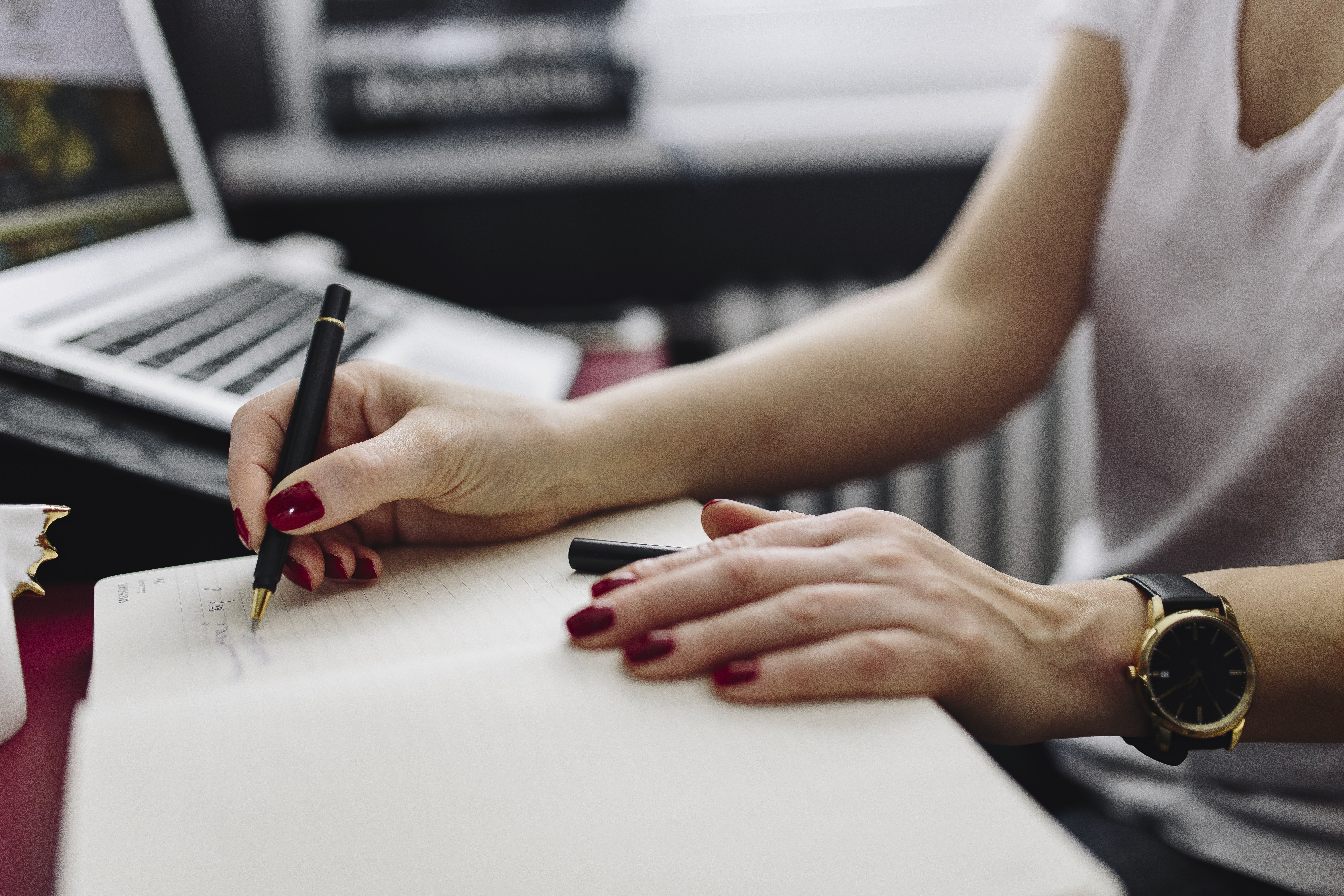 Workbooks
These workbooks will guide you through easily putting together your weekly meal plan, grocery lists and meal preps for the week, to make meal planning super easy and organized!
Lifetime access to the most reliable & convenient step-by-step Online Academy to go and stay plant based, all in one place!
"I am so in love with this course!! It breaks everything down for you so simply so people like me can understand it- it walks you through the basics and gets more advanced as you go on. It seems like a college course worth thousands of dollars but for a fraction of the price and you get to learn at your own pace. Marina has a unique way of putting together meal plans that I've never seen before that helps you not get overwhelmed and makes it super easy to use everything you buy! Not only do you learn HOW to follow a whole food plant based diet but you really understand WHY it's important and how it can help you, which helps you stick with it for longer. It's definitely an incredible investment- the bonus content alone is worth the price!"
- Terry H.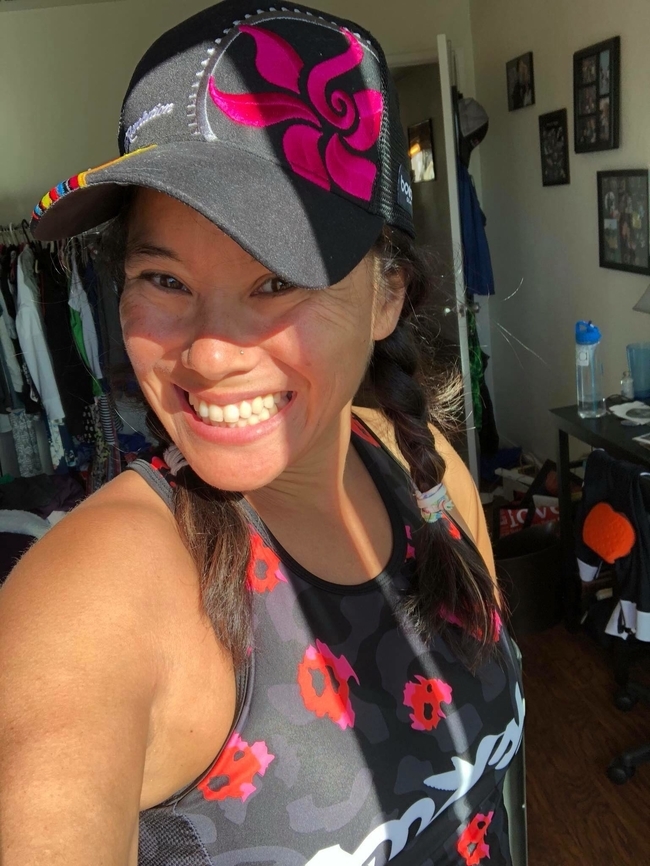 Week 1: Introduction to the Academy (Valued at $150)
Learn about why eating whole food plant-based is so healthy, and what a whole food, plant-based diet actually is, as well as how it differs from a vegan diet
Debunk some common nutrition myths and learn about what healthy eating, backed by science, actually entails
Think you can't do this, even with all the support you're getting? This week, you'll get a powerful exercise to create a mindset of confidence and success
Week 2: Equipment, Grocery Shopping and Your Fridge & Pantry (Valued at $250)
Learn how to use every essential piece of equipment in your kitchen properly and efficiently for creating incredible plant based meals
Learn which foods to buy organic, and whether GMO's are important to avoid
Check out a tour of my fridge and pantry, plus extra tips on what to buy and where to properly store food for maximum freshness
Learn strategies for getting variety in your vegan meals to avoid cravings, get proper nutrition, and keep things exciting
Go grocery shopping with me, and learn exactly how to know whether foods are healthy or not to easily navigate the grocery store
Do you have limiting beliefs, such as "vegan food doesn't taste good"? These beliefs can prevent you from implementing this lifestyle successfully, but with this week's mindset lesson, you'll get the tools to reword them and see them in a new way!
Week 3: Meal Planning (Valued at $450)
Calculate how many calories you need in a day and track your daily nutrient intake
Learn what nutrients you must eat in a week for a well-balanced, healthy vegan diet, and what foods contain them
Put together an easy, delicious and healthy plant based meal for: breakfast, lunch, dinner, snacks, dessert, and party foods!
Create your own meal plan and grocery list based on the foods you love to eat, and the food groups you should be eating from weekly to fulfill all nutrient requirements
"What if I fail"? This is an example of a big fear many people have. You can have all the information you need, but having these fears can stop you from implementation… this week's mindset lesson will help you work on your fears, so that these fears will not stand in the way of your success
Week 4: Meal Prep (Valued at $300)
Learn my unique, step by step meal prep method that will save you loads of time on cooking, doing dishes, and preparing meals
Meal prep with your health and taste buds in mind!
Meal prep based on foods that are great for batch cooking, and use natural preservatives to prolong the shelf life of your meal prep items
Use the same ingredients in various meals throughout the week
We all tell ourselves stories and excuses for why we shouldn't do something that is outside of our comfort zone, like grocery shopping or cooking. This week's mindset lesson will help you see your comfort zone in a whole new way, and develop strategies for stepping out safely and happily, so that this lifestyle becomes your new comfort zone.


Not only are you going to get the lessons above... you're also going to get a ton of bonuses to help you implement this lifestyle even more effectively:
Bonus #1: Expert Interviews with Plant-Based Doctors and Experts (Worth $100, Yours Free)
You'll be getting hours of bonus interview content with Dr. Neal Barnard, Dr. Angie Sadeghi, and plant-based experts like Brigitte Gemme, Emma Roche, and Tiasha Slana. They will discuss topics like disease prevention, emotional eating, plant based for picky eaters, eating vegan in non-vegan families, eating out healthily, and more!
Bonus #2: Deliciously Planty: 4 Plant Based Meal Plans, Grocery Lists, and Meal Prep Guides (Worth: $34.97, Yours Free)
This insanely delicious 1-month guide to plant based eating includes:
Meal Plans: 4 weekly PDF's with 4 weeks' worth of easy, delicious and incredibly healthy whole food plant-based meals that are whole food, plant based and unprocessed. That's over 80 vegan recipes! This meal plan is carefully crafted to fulfill your weekly nutritional needs.
Weekly Plant-Based Grocery Lists: 4 weekly grocery lists – one for each week. The ingredients are easy to access and find, and links are provided to where you can purchase pantry items online. There are no added oils or refined sugars, or preservatives/additives of any kind used.
Weekly Meal Prep Guides: a weekly batch cooking guide to help you get through your week – stress-free!
Bonus #3: Deliciously Planty Video (Worth: $49, Yours Free)
If you want to sustain a whole food, plant-based diet long term, you have to be knowledgeable about the nutrients your body needs, and the foods you can get them from. In this incredible, 4-part video course, you will learn about all the nutrients your body needs to thrive on a whole food, plant-based lifestyle and prevent deficiencies through foods and supplements. Learn how to meal prep effectively, and how to create delicious and easy meals out of these life-giving and life-saving plant foods. Seeing this content in video form is inspiring, motivating, and even more informative.
Bonus #4: 5 PDF Printable Guides (Worth: $150, Yours Free)
You'll be getting the following five printable PDF guides:
A massive list of edible plant foods: did you think that a plant-based diet is limiting, and that there are not enough options for what to eat? That is a total myth. You'll get this list of over 250 different foods you can eat on a plant-based diet, with links to recipes using many of these foods.
A list of the essential equipment in your kitchen, categories according to 1. must, 2. highly recommended, but not must, and 3. optional. There are also links to where to buy each item.
Where to store foods for maximum freshness and flavor (fridge, freezer, and pantry) so that you're absolutely clear about how to organize your fridge and pantry.
14 types of foods to eat weekly for optimal health: hang this awesome poster on your fridge in order to remember how easily fulfill all your nutrient requirements.
Foods for meal prep: what foods to meal prep, what foods are not great for meal prep, how long foods last in the fridge, and how to naturally preserve your meal prep items - all organized in a handy chart you can print out and hang on your fridge.
Bonus #5: Meal Plan, Grocery List, and Meal Prep Workbook in Excel, PDF, and Word (Worth: $150, Yours Free)
These workbooks will guide you through easily putting together your weekly meal plan, and the grocery list and meal prep section will fill out automatically so that you always stay organized with your meals!
Bonus #6: Vibrantly Plant Powered Community (Worth: $50, Yours Free)
This private community is your place to get support and inspiration, get your questions answered, and finally feel like you're not the only vegan in the world!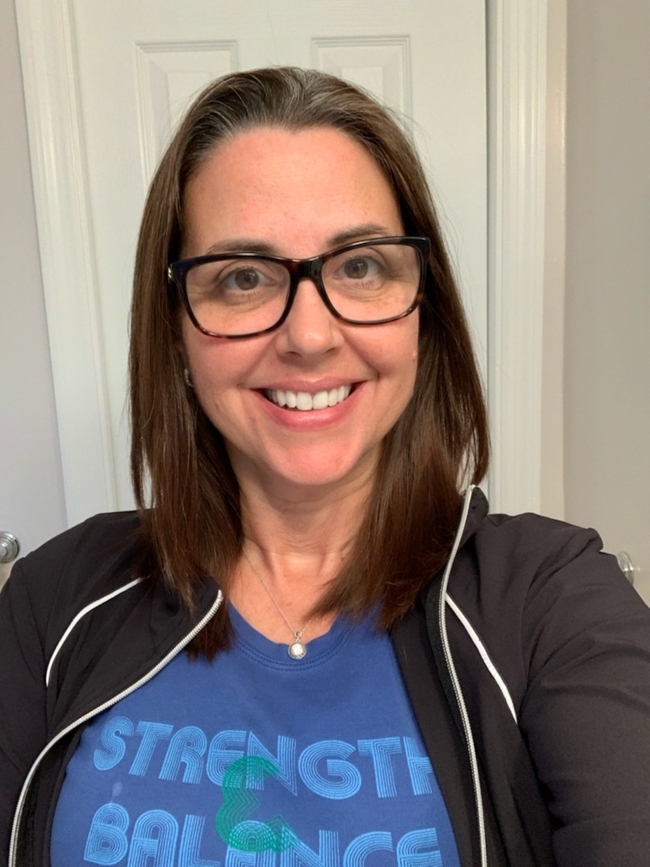 "I am so thankful I found Marina at Soul in the Raw and the great work she is doing. I have learned and continue to learn so much from her. I have been a vegan for years and wasn't comfortable in the kitchen at all. I took her first class "The Effortlessly Flavorful Vegan Kitchen" which gave me the confidence and tools I needed. That class was such a game changer for me I gifted it to friends and family. I feel the same way about her "Vegan Meal Prep for Wellness" class. The nutritional content is amazing and she explains everything clearly and concisely. I now know what I should be feeding my body daily for optimal health. Her tips on food storage and meal prep will not only save me time, but money as well. Her teaching style is kind, nonjudgmental and meets you where you are on your journey.
I can't say enough about this course. It's another game changer that will gifted to friends and family again."
- Charlie D.
The total Academy value is over $1,600.
Frequently Asked Questions
When will the Academy begin and end?
This is a 4-week Academy, and enrollment will be open for a limited period of time. Each week, a group of lessons on a given topic will be released. After 4 weeks, you will have access to all the lessons forever, and can watch them again whenever you want.
I'm busy right now, and not ready to watch all the content. Should I still enroll?
Absolutely! You'll have access to the content for life.
Can this Academy help me get healthier even if I'm not comfortable in the kitchen?
This Academy will give you a practical system that makes meal planning and preparation a breeze, great for beginners.
Who is this Academy not suitable for?
Those who don't want to put any time and effort into their health, and are looking for a short-term diet or a quick fix, not a lifestyle.
I'm super busy! Will I have time to implement what I learn?
After taking this Academy, which lasts for 4 weeks, but will only take you a few hours to complete each week, you'll be able to spend less than an hour per week planning your meals, and a few hours preparing food for the week. Enrolling in this Academy will also save you the massive time required to learn all of this information on your own.
This all sounds great, and I'd love to do it, but I'm really scared I will fail.
I totally understand, especially if you've tried to follow a plant-based lifestyle many times before and haven't been successful in making it a lifetime habit. Have you ever heard this quote: "By failing to prepare, you are preparing to fail", by Benjamin Franklin? This is what this Online Academy is all about. I'm going to teach you how to be prepared for delicious, nutritious meals, and I can promise you that if you follow all the simple steps I am outlining in the Academy, I am totally confident that you'll be able to eat plant based for life!
Why should I trust you?
I've been plant-based for over 9 years, and have been educating about it for 6, helping thousands of people to transition and stick to plant based eating. I used to struggle with maintaining this lifestyle - cravings for unhealthy food, complicated meals, and bad tasting food - these were all my barriers, too. That is precisely why I developed this system. If it works for me, I know it will work for you, too!
Can't I learn all this information by myself?
You absolutely can, however it will take you years to do so (it has taken me 6 years to truly become an expert at what I am about to teach you). I've also developed a unique meal prep method through my many years of experience that I absolutely know will change your life!
Why is this Academy different from other plant-based platforms out there?
This Academy is unique for several reasons: you'll learn a batch cooking method that will save you massive amounts of time, you'll be taught nutrition information that is science-based. The Academy is also practical and systematic: simple, step by step, and super actionable. Lastly, I've also included mindset trainings to make your transition to plant based eating complete and lasting.
This Online Academy is an investment for me. How do I know it's worth it?
Imagine how exciting, powerful, fulfilling, and liberating it will feel to finally follow the lifestyle you've always believed was the optimal one for you, but were unable to implement on your own. On top of that, this Academy will save you money by shifting your eating habits - making home cooked meals, using up all your groceries without letting them wilt away, and eating out less. Those are big wins that will make this Academy pay for itself!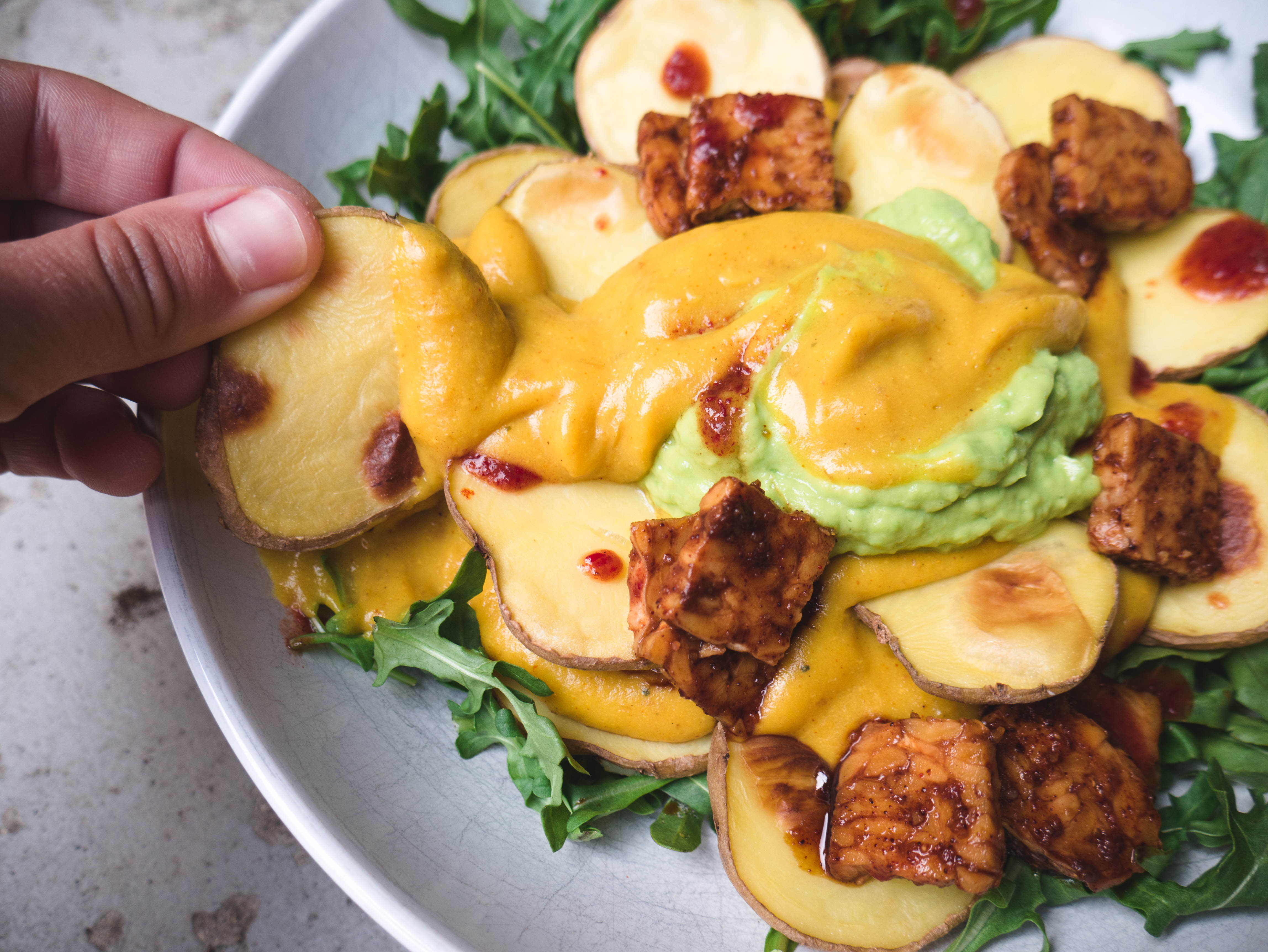 If you are the type of person who:
✔ Really cares about being healthy and feeling not just "eh" every day, but thriving!
✔ Believes plant based eating is powerful in preventing disease and keeping you at your optimal weight
✔ Loves delicious food, but has trouble coming up with delicious meals that will keep you eating plant based
✔ Feels totally overwhelmed by all the conflicting information about food and nutrition out there
✔ Keeps experiencing cravings for unhealthy foods
✔ Lacks support for your lifestyle
✔ Badly wants to get organized in the kitchen and around your food choices
✔ Loves the idea of a plant-based lifestyle, but has trouble implementing it
Then this is the perfect Academy for you!
All material on this website is provided for your information only and may not be construed as medical advice or instruction. No action or inaction should be taken based solely on the contents of this information; instead, readers should consult appropriate health professionals on any matter relating to their health and well-being. The information and opinions expressed here are believed to be accurate, based on the best judgement available to the authors, and readers who fail to consult with appropriate health authorities assume the risk of any injuries.